On the morning of May 20th, the initiation ceremony of Beijing E-Sports 2021 series activities was held under the guidance of Beijing Municipal Party Committee Propaganda Department and hosted by Beijing State-owned Cultural Assets Administration Center. Wang Yefei, deputy director of Beijing Municipal Party Committee Propaganda Department, delivered a speech at the ceremony. The attendees included Liu Shaojian, director of Beijing State-owned Cultural Assets Administration Center, Wang Shaofeng, secretary of Beijing Economic-Technological Development Area Working Committee, and representatives from relevant municipal commissions, districts, industry associations in the field of e-sports, key enterprises, universities and research institutions, and news media. GAEA, as an official partner of Beijing E-Sports, was invited to participate in the grand ceremony.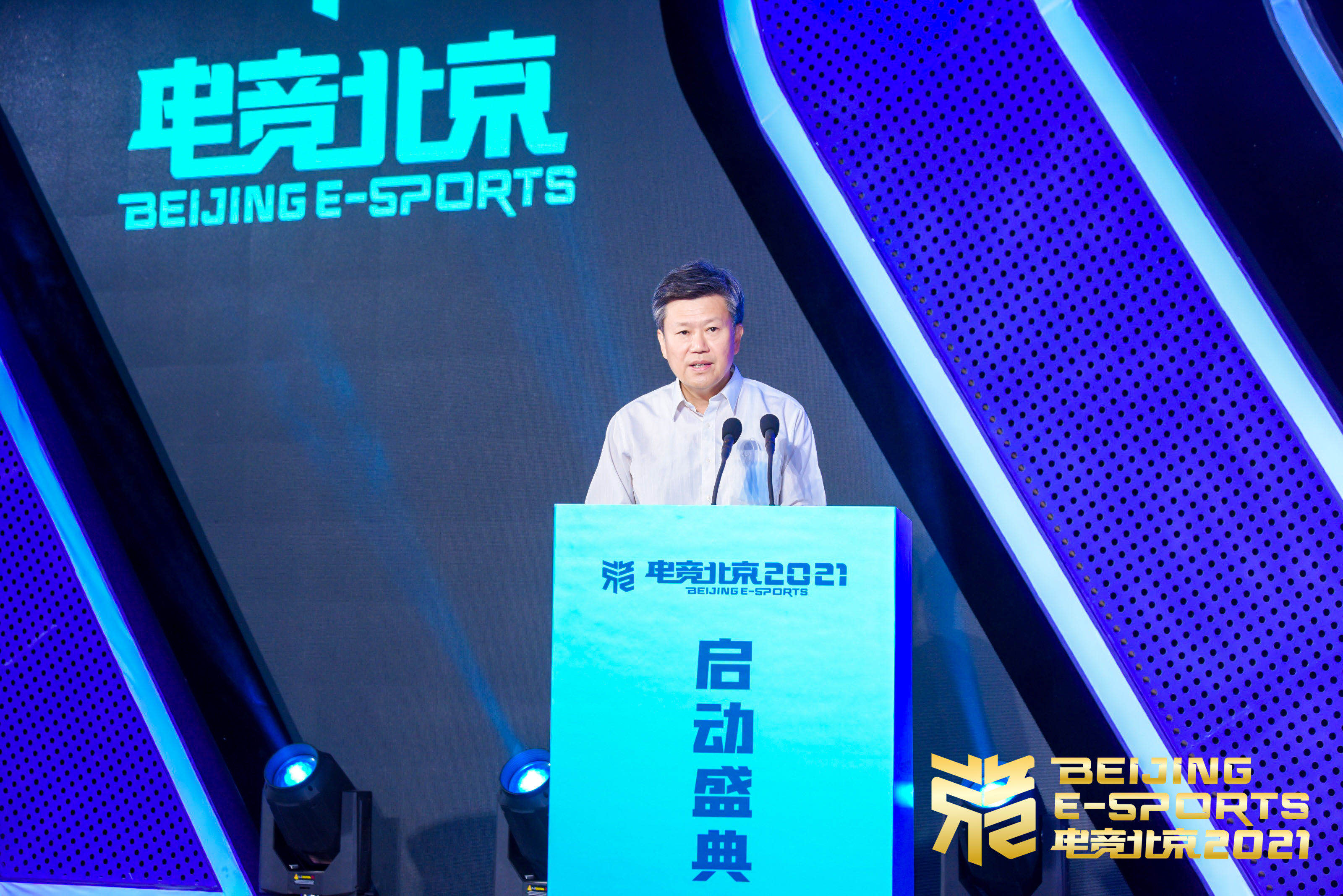 Wang Yefei, deputy director of Beijing Municipal Party Committee Propaganda Department, is delivering a speech.
Beijing Municipal Party Committee and Municipal Government decided to initiate the Beijing E-Sports 2021 series activities in order to implement the strategic plan of the CPC Central Committee and the State Council on vigorously developing the digital economy, implement the Opinions on Accelerating the Cultivation and Expansion of New Business Forms and New Models to Promote the High-quality Development of Beijing Economy, accelerate the cultivation and development of new cultural enterprises, cultural business forms and cultural consumption patterns, promote the high-quality development of cultural industries, and help build an innovative and creative city with international competitiveness and a benchmark city for global digital economy.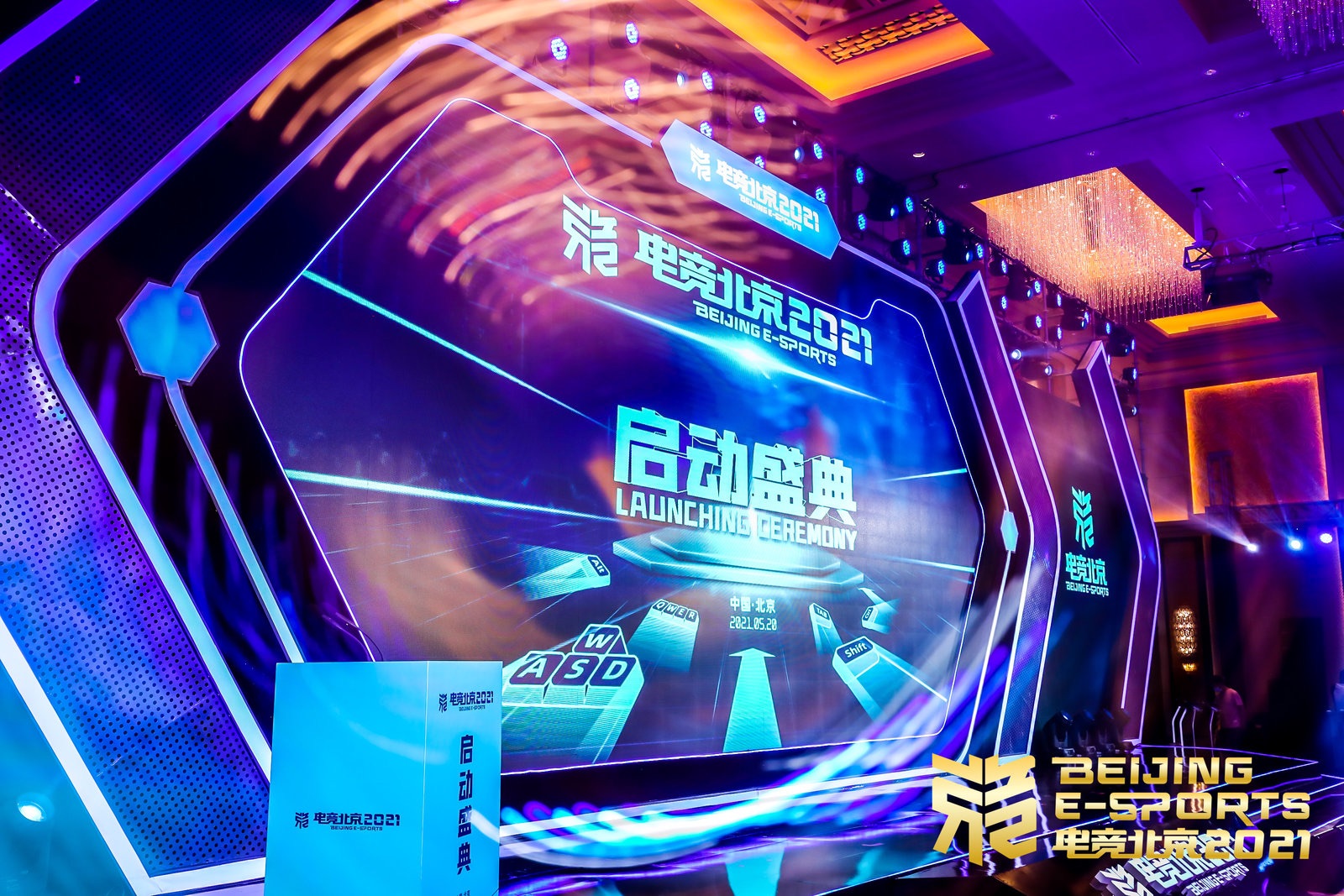 The grand initiation ceremony of Beijing E-Sports 2021.
The conference officially released the Beijing E-Sports Partner Program, which aims to rely on the Beijing E-Sports activity platform, widely unite the government, associations, enterprises, think tanks, media and other parties, establish trust relations and communication mechanisms, promote cooperation, and improve the international discourse system of e-sports industry, while strengthening the value guidance and cultural bearing of e-sports products, and optimizing the development environment of e-sports industry. Game R&D enterprises such as Tencent, Perfect World, NetEase Games, 360 Games and GAEA, e-sports operation enterprises such as VSPN, CGA E-sports, China National Cyber Games and People E-sports, clubs such as WBG, JDG and BDG, live broadcast platforms such as Huya and QQ egame, and e-sports investment and integrated operation enterprises such as Migu and Datang responded to the call and became the first batch of partners.
At the initiation of Beijing E-Sports 2021, the partners jointly put forward the Initiative on Synergy to Promote the Prosperity and Development of E-sports Industry. They will make concerted efforts in adhering to the core value guidance, spreading Chinese traditional culture, vigorously promoting sports spirit, making concerted efforts to optimize industrial environment and vigorously promoting international exchanges, and actively respond to Beijing's strategic plan of building a global digital economy benchmark city, and jointly promote the prosperous development of e-sports industry.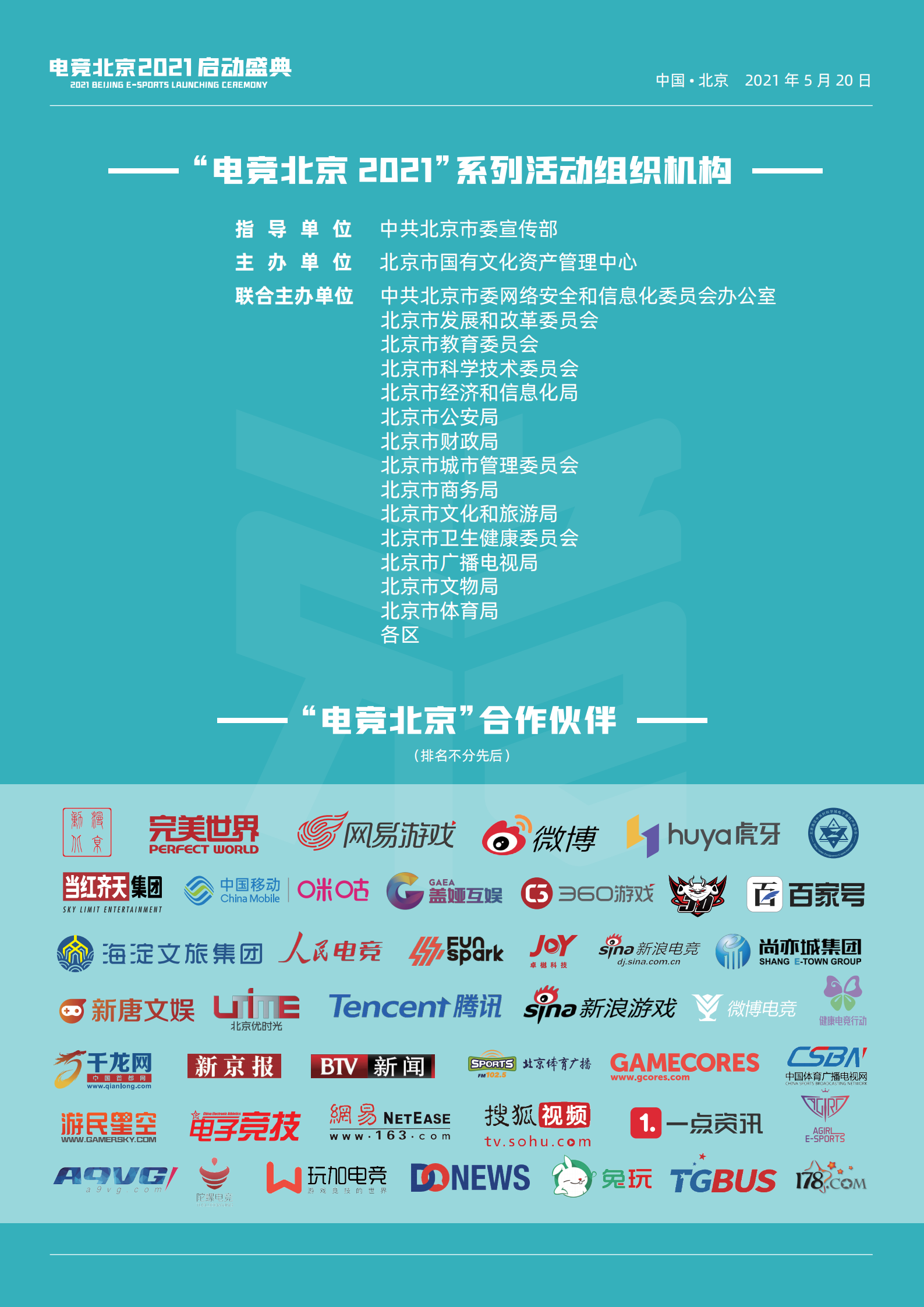 Organizational structure and partner list of Beijing E-Sports 2021.
Based on the development of globalization, GAEA promotes the healthy development of e-sports industry. The company's "largest Chinese card e-sports community" - iYingdi, with "content+algorithm" as the leading factor, continuously improves the business capabilities of community operation, e-sports information, e-commerce, competition, digital board games and game release on the basis of its users. The community combines algorithm and enrichment of interactive content to build user stickiness. The company continues to improve the online and offline competition organization chain through AI technology, and provides diversified e-sports services.
As the city brand and cultural card of the capital, Beijing E-Sports 2021 will stick to Beijing, serve the whole country and connect with the international community, build a service platform for innovation and development of e-sports industry, and continuously promote the localization and transformation of high-quality resources of global e-sports industry in Beijing. A series of related activities will be launched from May to December, focusing on four sections: platform building, event holding, ecological construction and consumption leading, and organizing various activities such as forum summit, professional events, mass events, entertainment performances and network variety shows, so as to help the e-sports industry realize multi-scenario penetration, multi-format derivation, multi-chain extension and multi-field connection. It provides a new focus and growth point for promoting the construction of Beijing as the national cultural center. GAEA is willing to join hands with Beijing E-Sports to explore new products and contents of E-sports facing the future.