In April 2020, as the 20th World Intellectual Property Day neared, Jupiter (7Doc) was fortunate enough to become one of the Copyright Protection Center of China (CPCC)'s "Ten Great Copyright Partners". This award has been running for 11 years, endeavoring to foster the values of original creation within society, and extend its influence as well as that of those outstanding creators with a strong awareness for copyright protection. With this, it works to continue creating and gathering copyright resources in this new dimension of intellectual works, a brand invested in deeply exploring copyright values.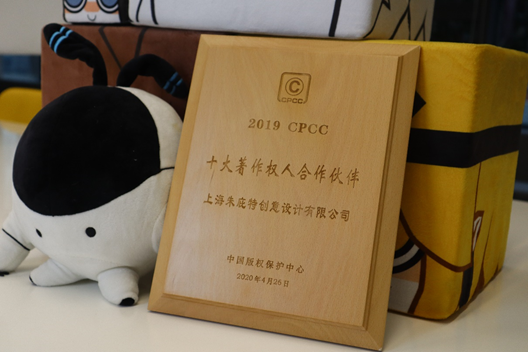 The award presentation
Over the last few years, 7Doc has worked hard to create the most outstanding animation in the country. It's already able to hold the rights over a whole chain of animation, gaming, audiovisual, IP-generation and derivative work product lines, and is especially focused upon copyright development along with the development of its digital products. At present, 7Doc already has a range of IP content to which it owns the intellectual rights, and that can be found all across the world.
7Doc will continue to maintain development and protection of its copyright. While combating the spread of online piracy, it will also keep on supporting the rights of creative works, and through continued cooperation establish a complete IP product chain. By advancing corporate copyright systems and expanding the scope of copyright protection, it will work together with the Copyright Protection Center of China to build new and stronger contributions to the nation's copyright powers.